20 September 2017
17 view(s)
2 min read
Grit bins are now much easier to obtain for the average homeowner, as there is a larger range of designs and sizes to suit all budgets. Previously, grit bins were only ever available for councils and trade customers, however now the general public can buy them easily online.
Here at Gritbins.net we offer a whole range of grit bins for the home, some of which come with a scoop and a bag of salt, which is everything you need for your winter needs. In addition, there is a wider range of colour options available now, which means that you can get a colour that is less likely to stand out in your garden or next to your home. We have colours that will blend in with the brickwork of your house and colours to blend in with the surroundings of your garden.
The 2 Cu Ft Grit Bin - 50 Litre / 50 kg capacity for example, is a standard sized grit bin that will fit easily into most corners of the garden or in the areas around your house. Constructed of durable UV resistant polyethylene, it's also available in 5 different colours. This 2 cubic foot grit bin can even be made to look attractive in the garden with the stone effect option.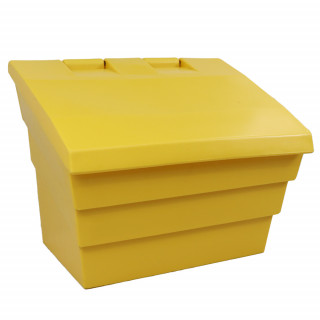 The 60 Litre grit bin is available in three different colours, green, yellow, and grey. Added to these options you can also have an optional fitted hasp and staple to install a padlock. Personalised text can also be added to this bin upon request.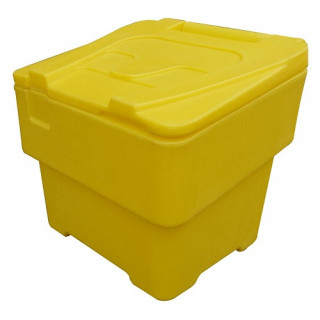 The JSP recycled black grit bin, is another great choice for any home owner. This grit bin is compact and versatile, making it ideal to go around the garden or outer area surrounding the house. This grit bin comes with an optimised angled lid to minimise the amount of snow and ice settling on the top of the grit bin.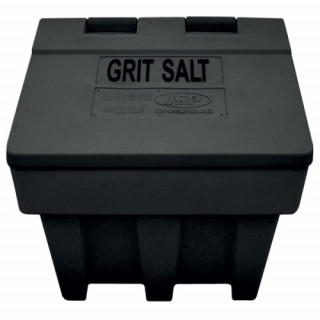 If you're looking for something even smaller, the 30-litre plastic mini grit container would be a fantastic option for you, as it is one of the smallest in our whole home grit bin range. This grit bin comes with a small scoop, which is ideal for gritting your driveway and paths. The bin is manufactured from tough, durable, black recycled polyethylene.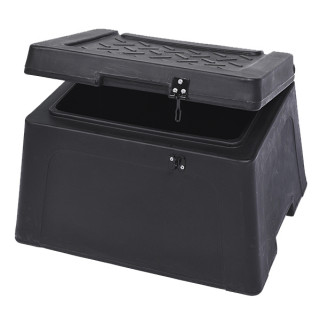 If you want to check out our full range of grit bins for the home, please click here.