22 November 2022
37 view(s)
2 min read
Based on what we have seen from past winters in the UK, it's more than likely that we will be experiencing snow at some point during the coming months. Preparation is the key at this time of the year, and having the right equipment for the job, makes all the difference. Snow shovels are specifically designed for snow clearance as they feature wide, ridged blades and are made of corrosion resistant materials.
Here are our top 5 snow shovels from our range:
The CEMO snow shovel is a corrosion proof, polymer snow shovel suitable for clearing snow from locations such as driveways, paths, car parks, playgrounds etc. The shovel is tough and durable, but also lightweight, making it easy to use. Polymer snow shovels are stronger than traditional wood or metal alternatives as they are corrosion and crack resistant.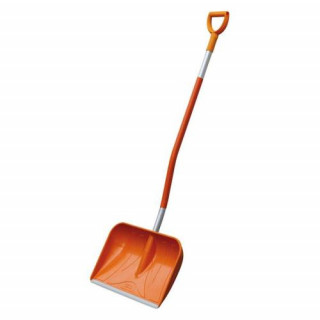 The polymer snow shovel has a reinforced T-grip, and is purpose built for clearing quantities of snow from car parks, driveways and paths. Polymer shovels are stronger than traditional wood or metal alternatives and are not susceptible to corrosion.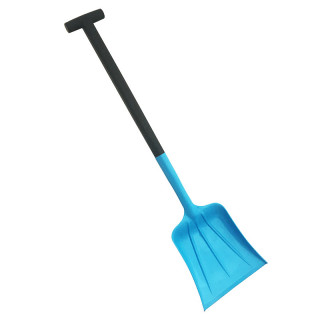 Ideal for storing in the boot of a car, outhouse or garden shed, the Telescopic Lightweight Snow Shovel is a space-saving yet practical shovel that can be used for a range of applications.
Unlike fixed-length shovels, the telescopic handle folds away for easy storage when not in use, reducing the amount of storage space needed. Furthermore, the included attachment clip can be fixed to the lid of a grit bin, enabling the shovel to be stored inside.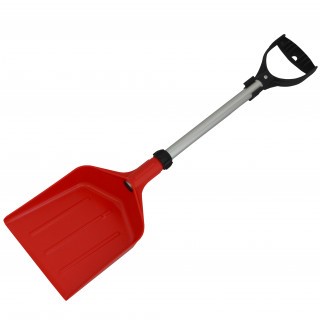 This shovel is a new design and it's strong and robust for clearing paths and driveways. It features a 13" wide heavy duty poly blade with a galvanised steel wear strip along the edge to help cut into ice.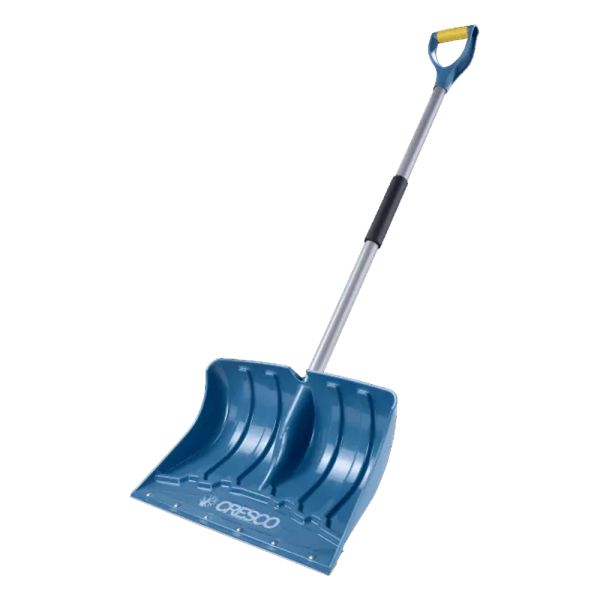 This shovel is perfect for clearing small areas, having more control with the handle being short. It's also ideal for accurately sprinkling salt, it's very strong and durable. The lightweight and compact design is ideal for storing and transporting within the boot of your car.
Manufactured from durable polypropylene to withstand the harsh winter elements, it comes in a fluorescent orange colour for maximum visibility. The reinforced flared blade makes light work of the heaviest weather, enabling efficient single-hand scooping and versatile use throughout the year.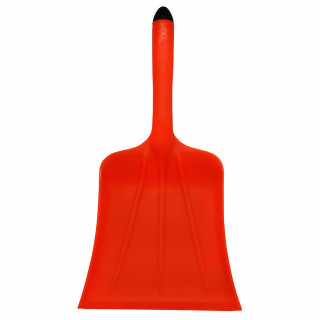 Have a look at our whole range of snow shovels here.